01
Produce your audiobook, jingle, voiceover, or music project in our commercial recording studio.
02
We use seamless white backdrops to create clean, simple, and professional photographs.
03
Tell your story, promote your product, and highlight your business.
Aerial Photography and Video Production Services
Quadcopters generally use two pairs of identical fixed pitched propellers; two clockwise and two counterclockwise. These use independent variation of the speed of each rotor to achieve control. By changing the speed of each rotor it is possible to specifically generate a desired total thrust to locate the center.
We're about Quality and Trust.

We currently operate in the Brooklyn area. Businesses outside of a 20 mile radius may require travel expenses. Please contact for more details.
With hundreds of hours in flight, our unique cinematic approach is solidly rooted in a decade of professional experience. Our studio's strength lies in our diverse backgrounds in architecture, cinematography, photography and graphics.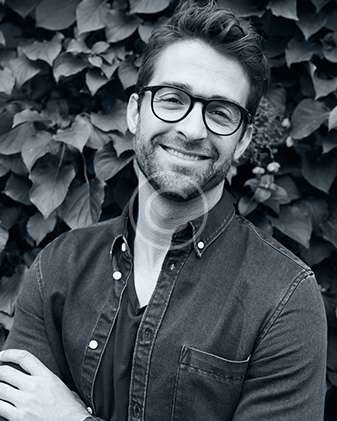 Creative Director
Quadcopters differ from conventional helicopters, which use rotors that are able to vary the pitch of their blades dynamically as they move around the rotor hub. In the early days of flight, quadcopters were seen as possible solutions.
We Love our Clients, And They Love Us
"We had so much fun during the day of our meeting. The project turned out to be a real treasure for us because of your amazing job! I will recommend you to everyone!"
"What I really liked was the quality of the team, the individual approach and the amazing atmosphere that we had during pre-production, production, and post-production! Thank you a lot"
"I appreciate your amazing services and professional staff for all your hard work and creative thinking! It was fun, and I hope to work with you again soon!"
RECENT POSTS
Then, the audiobook rights have to be sorted out to prepare to accept, organize, and distribute royalty income from domestic and international sources. Then after all of the administrative work is done, the pre-production work begins. Who will be narrating? The author or a voiceover artist? The recording studio – where will the audiobook be recorded? Who will the recording engineer be? What microphone is the best fit for that particular book? Who will help produce the narrator? Who will edit the audio? Who will help select the best takes? Will there be sound design (background noises)? What platforms will the audiobook be made available on?
With a spacious 1,000 square-foot facility built in 2012, the studio is designed for multiple applications. Whether it's an audiobook that needs the nuance of vocal tone to carry its message or a catchy jingle that will represent a brand, Hibard Group has the technical infrastructure to meet diverse audio needs.
Hibard Group isn't just any audio production studio; it's a sanctuary for creativity and musical expression. Nestled in a 1,000-square-foot facility built in 2012, this haven for artists and creators offers a state-of-the-art recording experience. You might come for the top-of-the-line gear, but you'll stay for the irreplaceable atmosphere that can only be described as divinely inspired. What sets Hibard…